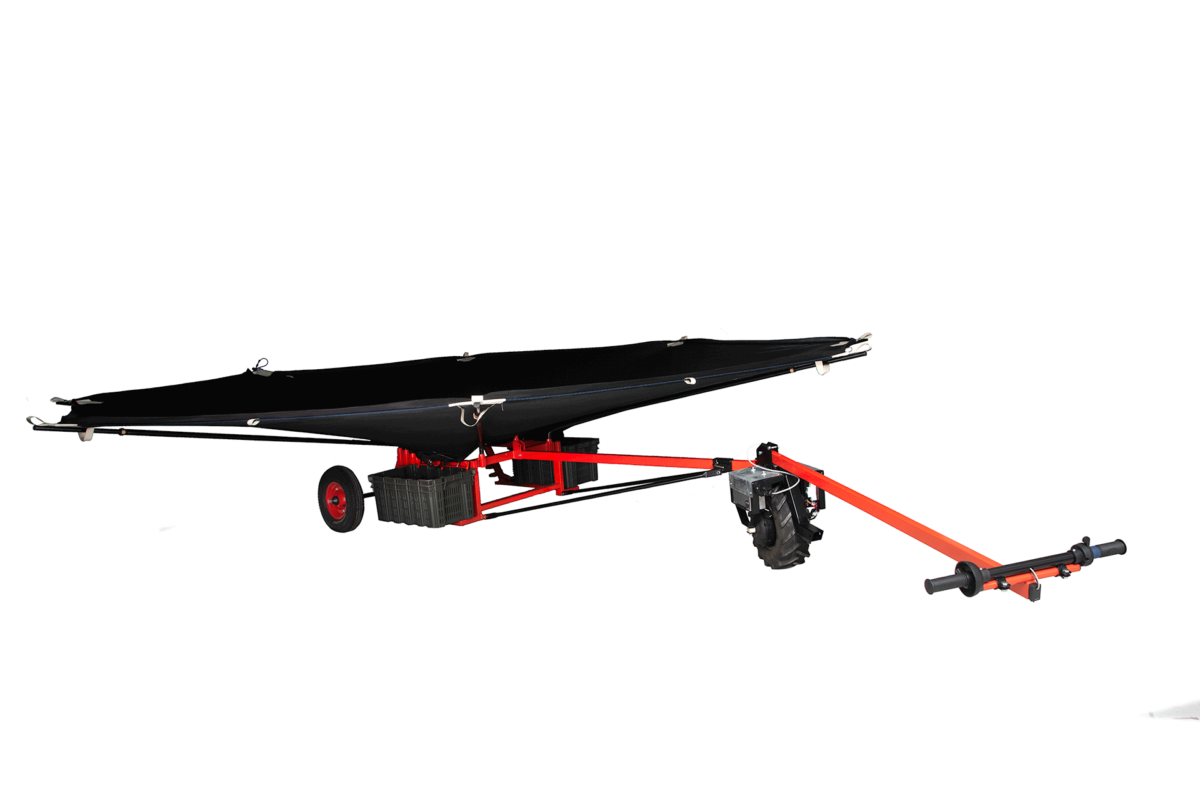 Spider Net – Electric is a product with Greek origin and it is manufactured by a Greek business. It owns telescopic rays and in the same machine we can put from the smallest to the biggest net.
Nets of whatever dimension can be sold separately.
A 2year warranty is given for the net shelves and the adhesives on the basis(frame).
Battery: Lead PANASONIC, type AGM (acid in a glass mat); 12 V / 22 Ah,
specially developed for electric vehicle propulsion, 450 charging cycles , autonomy 5-6 hours of continuous use.
Speed: Infinitely adjustable FORWARD and REVERSE in the range 0 – 4.5
Km / h Infinite
Speed control: YES
Electric brake: YES – with fixed effect
Motor voltage: 12 V
Motor power: 300 W
Running: Smooth forward and reverse travel with brake
Tire: arrow pattern, tube, width 16 cm
Max. handling capacity of the tractor: 750 kg
Operating temperature: -5 to 40 ° C.
ATTENTION! The charger is not part of the delivery and must be ordered
separately, however, it is possible to use a good car battery charger for 12 V.
We recommend one of our high-quality and cost-effective chargers.
How Spider Net Electric Works
Spider Net Electric makes harvesting easy even on inaccessible places and slopes.
It gives new possibilities where human impulse is not enough. It can be used in milled or plowed fields as well as on slopes. With the settings of its wheels, in combination with the tilt increase lever, we can give it the right tilt so that the fruits are not lost from the net.
The specially designed construction of the electric kit, provides easy transport to and from the harvest area as it still fits in a five-door car in contrast to other moving vehicles (milling machines, crawlers).
The electric kit can be easily installed on all Plus models of previous years.
Its shipment is done via transport companies all over the world. The expenses are not included in the price and they burden the purchaser.