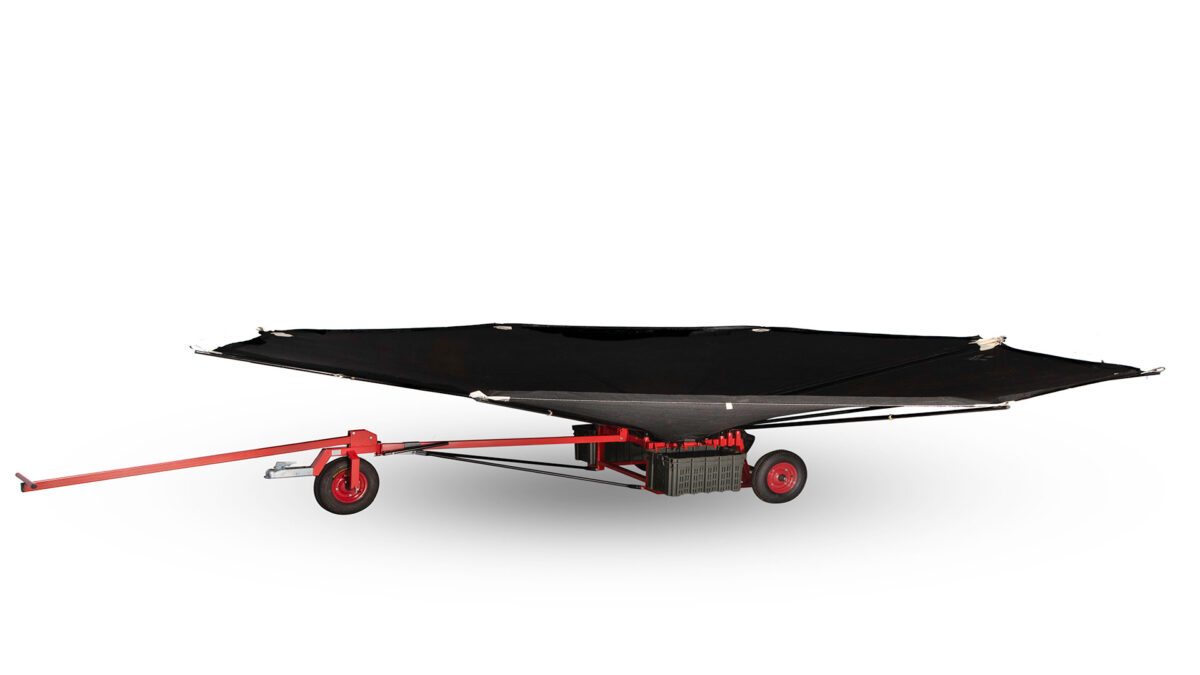 Spider Net – Plus is a product with Greek origin and it is manufactured by a Greek business. It owns telescopic rays and in the same machine we can put from the smallest to the biggest net.
Nets of whatever dimension can be sold separately.
A 2year warranty is given for the net shelves and the adhesives on the basis(frame).
How Spider Net Plus Works
With the new, innovative Spider Net the harvest is done very easily, even if done by the only person, getting over the difficulties of net spreading, which usually requires two or more people, the tree cleaning from greens, air problems, and the most important, stepping on fallen fruits, that downgrades the quality of the oil. All of these disappear in only 30 seconds, the time needed for the Spider Net to be set up around the tree.
Sticks or combs can be used or use of a staircase as well. This Spider Net is ideal for gathering green olives. The harvest can be done with a vibrator or just with hands so that the olive falls gently on the net and be lead without being hit into the tenters.
Its shipment is done via transport companies all over the world. The expenses are not included in the price and they burden the purchaser.