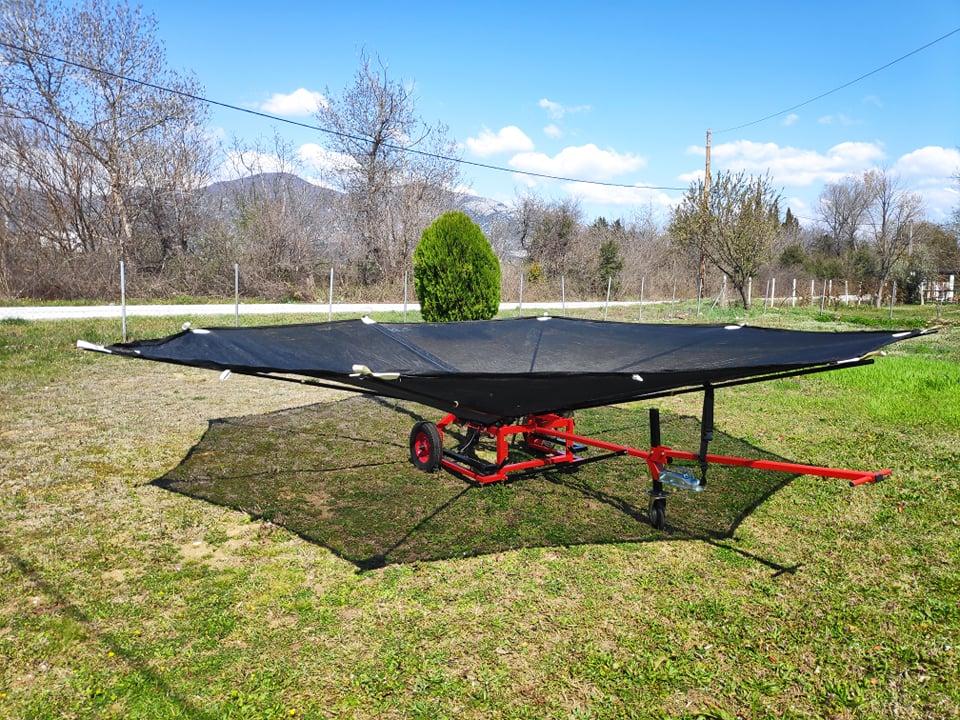 With Spider Net Light, you can work easily, in dense tree plantings and make simple harvesting.
Available with telescopic rays and on a frame of 55 cm can fit nets withdiameter 3  3,5  4 4,5  5  5,5 meters.
Includes adjustable bases for easyset up of the fruit crates.
Nets of whatever dimension can be sold separately.
A 2year warranty is given for the net shelves and the adhesives on the basis(frame).
Its shipment is done via transport companies all over the world. The expenses are not included in the price and they burden the purchaser.